Ok. Here we go with some really rather awful photos! Mostly, just pets. Because pets are awesome, yeeess.
First, me with the lizard tank. This is the end of it, the damn thing's four feet long in the other dimension!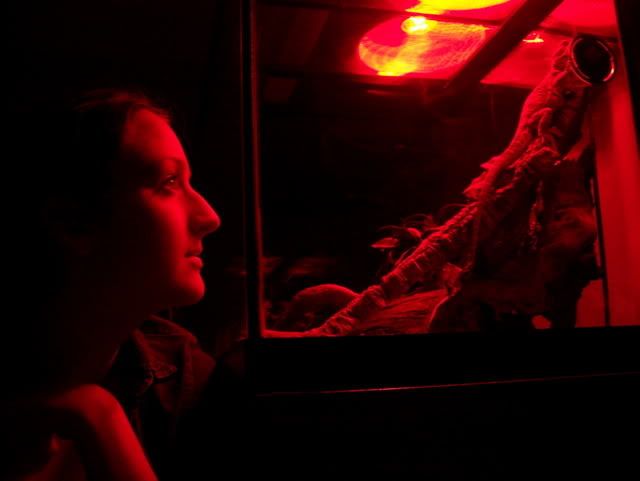 And now, the infamous Zeke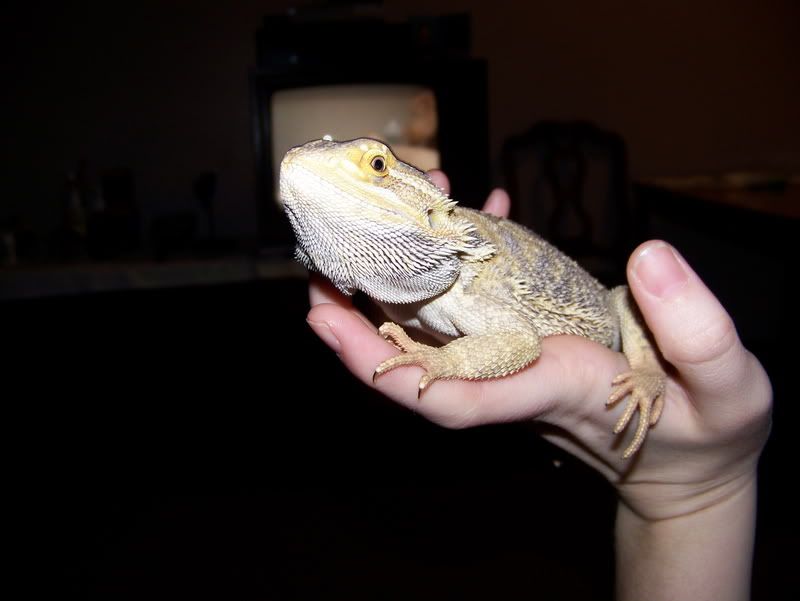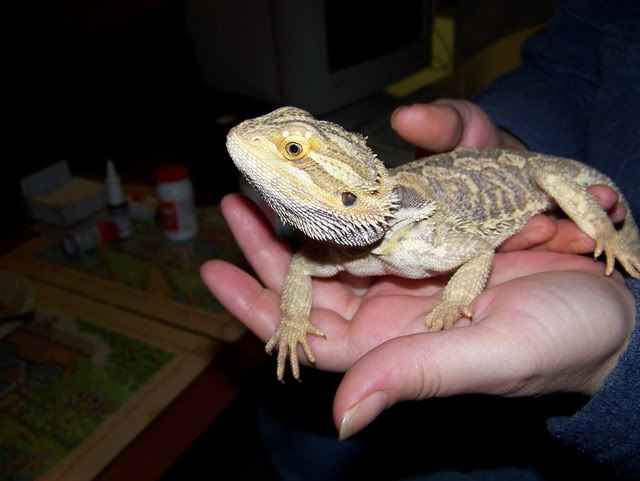 I couldn't get him to flare up, but he's really very well behaved. Didn't like the camera flash much, though, poor guy!
And finally, my usual photo whore: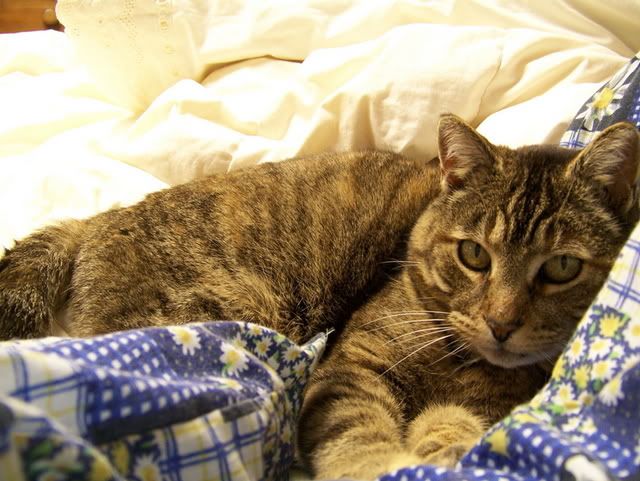 More to come!